Our Green Dental Practice
At South Shore Dental, we strive to be environmentally responsible. Part of being a staple of our Sloan's Lake community means doing our part to ensure the preservation of this beautiful neighborhood, and the natural environment of Colorado. We reduce, reuse, recycle, and keep compliant with environmental laws and regulations. We have been recognized as a leader in environmental sustainability by the City of Denver. Learn more by contacting us or by visiting Certifiably Green Denver.
We reduce our waste production with a paperless office and digital impressions. We lower our energy consumption with an energy efficient design and LED lighting. At every possible level in our Denver dental clinic, we have eliminated physical paperwork in favor of digital forms. Forms can be filled out via tablet, and the receipts and confirmations will be securely sent directly to your email address. We are latex-free and we lower exposures with reduced radiation digital films and mercury-free fillings. And with over 90% of our lab processed items locally sourced, it's easy to see why South Shore Dental is Denver's favorite family dentistry office.
Paperless
We use electronic documents everywhere possible. Our patient forms, consents, financing, receipts, medical records, and appointment confirmation are all digital. Using tablets, you can review and sign any necessary forms. We send your copies via secure, HIPAA compliant encrypted emails. This helps us do our part for the environment by eliminating thousands of slips of paper from waste each year.
Recycle
Most recycling centers can't accept your old toothpaste tubes or brushes because they're made of multiple materials fused together. But that no longer means these things need to go into the trash, landfills, or worse. You can help us reduce these items' impact on the environment by simply bringing them to us. We now happily will collect and recycle your old toothbrushes and toothpaste tubes.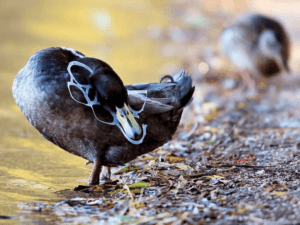 Energy
Our building is a re-purposed building, and our entire design has met LEED standards for the interiors, utilizing highly sustainable finishes, low energy fixtures, and LED lighting. We further reduce our energy consumption with timers, motion sensors, and efficient Energy Star appliances.
Health
As part of our commitment to being a green practice, we keep mindful of environmental elements that have potential for harm. Our fillings are tooth colored and contain no metal or mercury. Our crowns are high quality zirconia (beautiful and ~10x stronger than your tooth's own enamel). We are sensitive to high allergenicity items like latex, and use alternatives. Our low radiation digital x-rays allow us to avoid chemical developers. Dental instruments are re-used after autoclave sterilization with high pressure and steam (saving water and reducing chemical use).
Local
We are a proud Colorado business, and we love supporting others. We believe in working with other local businesses as often as we possibly can, to strengthen our community from the inside. Over 90% of our lab processed items are done locally. We use digital impression technology allowing us to email out cases. This means most items processed at laboratories only enjoy the single trip to our office.