About Us
We are dedicated to helping you thrive. From eating, to helping your smile shine, your teeth are one of the most vital parts of your body. Unfortunately, many people in Denver neglect proper oral maintenance until it's too late. With preventative dental care, your mouth will remain healthy for years to come. Preventative dental care includes teeth cleanings, X-rays, and sealants for children and adults. Through education and prevention, we guide our patients through their best options for maintaining a healthy smile. As a provider of family dentistry, we pride ourselves on knowing your entire family is on the road to healthy dental care.
Proper dental care shouldn't be confusing or done on an assembly line. No one likes being treated like a number. Our team is staffed by individuals who feel the same and are committed to providing the quality care you and your family deserve. Reach out to us today and schedule your appointment at our Sloan's Lake dentist office.
What people are saying about us
This was my second visit, the first being 6 months ago for my initial visit. I just needed a cleaning this time and the dental hygienist did a very efficient and painless cleaning. She was pleasant and professional too. Dr. Bryant is personable, professional and I felt very comfortable with him. Shelby at the front desk is very nice and takes care of insurance. Definitely recommend this dental practice.



Dr.David is a young dentist that has his heart directed to his patients. My experience is that he does not cut corners, he looks to save patients dollars by professionally analyzing cases to there utmost before stating the worst case scenario. My former dentist retired after 38 yrs. I reviewed at least 3 dentist before I chose Dr.David and I am happy to say he is very honest and sincere and very business like. He has my trust and I highly recommend him to all.



First, they have two amazing dogs that are friendly and make you feel much more calm. The use of technology was wonderful and made my visit much easier to understand. We worked together on a treatment plan and I was fully informed on all results and next steps. Very friendly and welcoming. I highly recommend.



Dr. Bryant is a wonderful Dentist. He is very thorough, knowledgeable, friendly and efficient. I would recommend anyone to go see him. He is very transparent and created a care plan that was best for my current situation. 5 stars!



I appreciated the clear explanations I was given as well as the willingness to answer any questions. He was very personable, and it made the entire visit easy!



Very professional with high quality service. The best experience I have had regarding dentistry. Very friendly/professional staff! I will be recommending your office to friends and family.



Best experience you can have at the dentist. Brilliant dentist, Amazing customer service from the staff and therapy dogs. Therapy dogs!!!!! Why go anywhere else?



I love the people, the dogs, and the toothpaste. The strawberry toothpaste they used for my cleaning today was so yummy. I also love everyone at the practice. They are so personable and friendly. It is like visiting my friends and catching up. But I must admit that the ultimate part and what makes me WANT to go to the dentist – the two therapy dogs they have there. They come hang out and take out all the stress and make a visit to the dentist so enjoyable. I just wish I hadn't gone until I turned 50 to find such an awesome dentist.



Dr. Bryant is the best dentist we have ever seen. Nobody has explained things in so much detail before. He listens to your concerns and provides options. His office is modern and has big windows. His assistants are kind and helpful. Highly recommended.



I just started seeing Dr. Bryant and he has the best bedside manner I've ever experienced! He spends a great amount of time with each patient, is very thorough and explains things in detail. He cares about the overall health of his patients, beyond just dental! I highly suggest him!



Previous
Next
Meet Our Team
Dr. Bryant
Dr. David Bryant hails from Golden, Colorado. He attended college at St. Leo University in Florida and then returned home to earn his Doctor of Dental Surgery (DDS) degree from the University of Colorado. He undertook a post-graduate residency in Alamosa, Colorado where he received an AEGD (Advanced Education in General Dentistry) training from Lutheran Medical Center.
In Denver he cared for patients at the University of Colorado, the Colorado Coalition for the Homeless, and served several years on the board of the Howard Dental Center, a non-profit HIV/AIDS clinic.
When Dr. Bryant isn't helping people maintain healthy smiles, he enjoys ice hockey, playing with his dogs, and spending time in the mountains.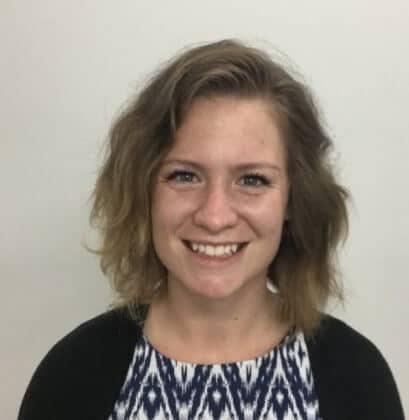 Shelby
Shelby is originally from South Dakota, but loves living here in the Mile High City. She has been in the dental field since 2013, getting her start working for the dental insurance industry. She made the move to the dental office to be able to help folks more individually, and prides her abilities to help people understand their insurance.
In her spare time, Shelby loves attending concerts, back country snowmobiling, and pretty much all adventuring in the mountains.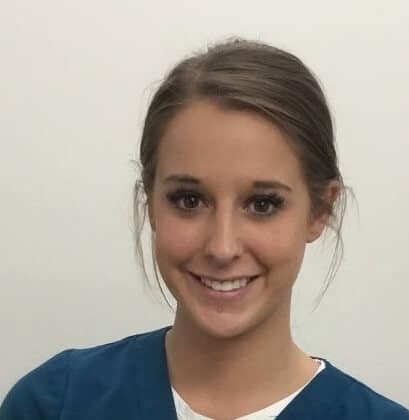 Hayley
Hayley is a Colorado native raised in Fort Collins. Newer to the dental field, she has fallen in love with helping others brighten their smile and their confidence. Hayley has a passion for helping others and always strives to make their day!
In her free time, Hayley loves to be with her dog, Evie, and stay active by hitting the weight room and playing sports!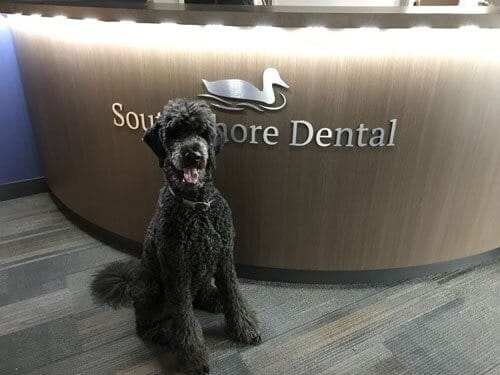 Roland (Our Therapy Dog)
The dental anxiety some people get inspired Roland to get his therapy dog certification. He has visited senior homes, elementary schools, and now makes regular visits to South Shore Dental.
Outside of his therapy dog work, he enjoys hikes in the mountains, removing squeakers from toys, and playing fetch. If you'd like your dental appointment to include a visit with the therapy dog, please let us know. And yes, he's hypoallergenic.